Introduction:
The Brazil@Nor-Shipping 2023 event, organized by ABRAN (The Norwegian Shipowners´ Association Brazil) in collaboration with the Consulate General of Norway in Rio, Innovation Norway, and the Chambers of Commerce (NBCC and BNCC), emerged as a resounding success, captivating the participation of over 600 industry professionals across seminars and social events. This momentous event witnessed the convergence of distinguished Brazilian and Norwegian representatives from organizations such as the Brazilian Navy, ANTAQ, ANP, EPE, Petrobras, and Transpetro. Together, they shared the stage, engaging in insightful discussions on the future of the maritime and offshore shipping industry.
Strengthening Collaboration:
The event kickstarted with highly productive meetings between Brazilian and Norwegian maritime authorities, setting the tone for constructive conversations on the International Maritime Organization's agenda towards achieving net-zero emissions. In these sessions, different strategies to enhance cooperation between the two countries were deliberated, underscoring their shared commitment to sustainability.
Exquisite Welcome and Opening Ceremonies:
The Norwegian Shipowners´ Association and ABRAN hosted a vibrant welcome reception at its historical building in downtown Oslo, setting a cheerful ambiance for the Brazilian delegation and nearly 100 attendees. NSA Board member, Ms. Marianne Møgster, delivered opening words laying the foundation for a week filled with collaboration and knowledge exchange. The official opening of Nor-Shipping took place at the majestic Town Hall, hosted by the City Mayor of Oslo, drawing a substantial global delegate attendance.
Captivating Seminars and Keynote Speakers:
Brazil@Nor-Shipping 2023 program brought together renowned keynote speakers and panelists taking center stage, captivating the audience with their insights into the shipping industry's journey towards decarbonization. Esteemed individuals such as Fleet Admiral Cunha, the Brazilian Navy Chief of Staff, and Jarand Rystad, CEO of Rystad Energy, among others, shared their expertise and experiences, providing a comprehensive understanding of the challenges and opportunities in achieving a sustainable future.
Exploring Key Topics:
The conference featured a diverse range of speakers and topics, driving the audience's understanding of Brazil's political and economic outlook, business opportunities, and concrete actions towards a greener future. Key figures such as Felipe Meira, President of ABRAN, and Harald Solberg, CEO of NSA, set the stage for discussions on strengthening partnerships and trade relations between Brazil and Norway.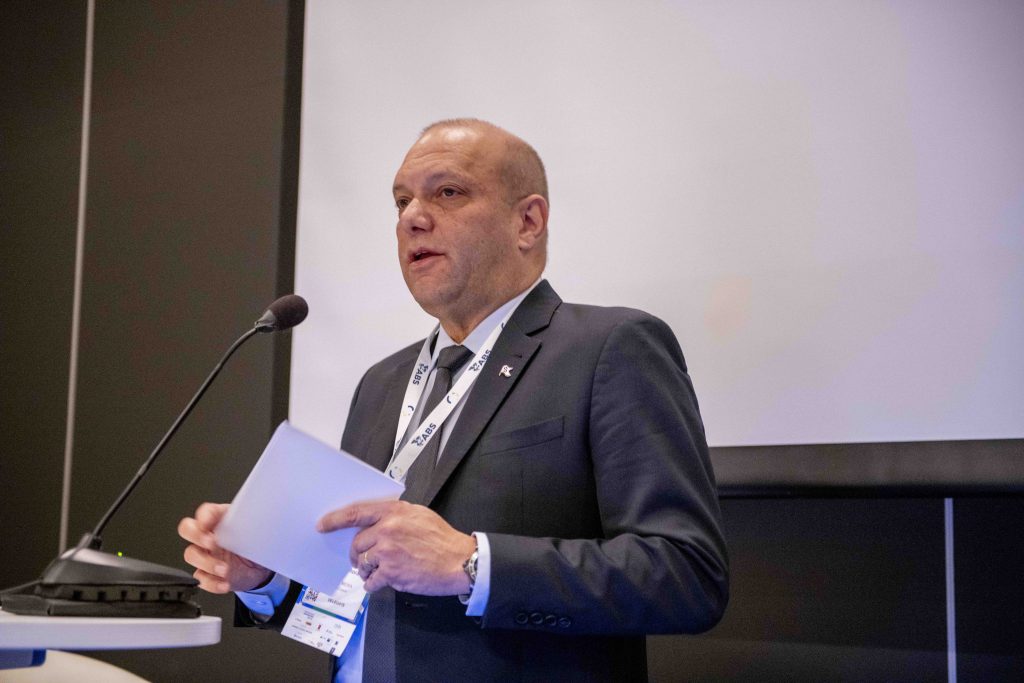 Prominent speakers, moderators, and panelists engaged in enriching discussions throughout the event. Topics covered included the perspectives of the Brazilian Navy, ANP, ANTAQ, EPE, Petrobras, and Transpetro on the green transition, offshore wind sector challenges and opportunities, talent acquisition in the offshore and shipping industry, and doing business in Brazil's shipping sector.
Promoting Bilateral Ties and Cultural Exchange:
The event not only emphasized business collaborations but also fostered cultural exchanges and strengthened the bond between Brazil and Norway. The Brazilian Ambassador to Norway, H.E. Mr. Enio Cordeiro, graciously opened his residence for a cordial gathering, allowing the Brazilian delegation to learn more about the long-standing economic relations between the two nations and the vital work of the Brazilian Embassy in Norway.
Celebrations and Recognition:
The Brazil@Nor-Shipping 2023 event offered delegates numerous opportunities for networking and celebration. The traditional Brazilian Party, organized by Kincaid Law Firm, held at Høymagasinet in Oslo, brought together over 300 people, enabling them to connect, exchange ideas, and enjoy the vibrant atmosphere while savoring traditional cuisine. The event also honored distinguished individuals who played a pivotal role in promoting business between Norway and Brazil, including Lars Peder Solstad, Marit Cecilie Albretsen, Vice Admiral Wilson Lima Filho, and Thomas Saxegaard.
Empowering Green Shipping and Business in Brazil:
The second day of the Brazil@Nor-Shipping conference focused on green shipping and provided valuable insights into doing business in Brazil's shipping sector. Esteemed speakers and panelists, including Vice Admiral (Ret.) Ralph Dias, President of the Brazilian Maritime Court, and Roberta Nobre, General Manager of Services Procurement at Petrobras, shared their expertise, shedding light on regulations, contracts, insurance, and the benchmark with Norway. The program also emphasized the Norwegian green shipping strategy and Brazil's commitment to the IMO's green shipping strategy.
Conclusion:
The Brazil@Nor-Shipping 2023 event was an undeniable triumph, fostering collaboration, knowledge sharing, and partnerships between Brazilian and Norwegian maritime stakeholders. With its vibrant seminars, captivating keynote speakers, and ample opportunities for networking, this event solidified its place as a cornerstone in the maritime calendar, working towards a sustainable and prosperous future for the industry. As plans begin for the next edition in 2025, according to Mr. Ricardo Fernandes, Executive Director of ABRAN and coordinator of Brazil@Nor-Shipping project for the 5th consecutive time, NSA and ABRAN are committed to further strengthening the relationship between Brazil and Norway, driving innovation, and building a greener shipping industry.